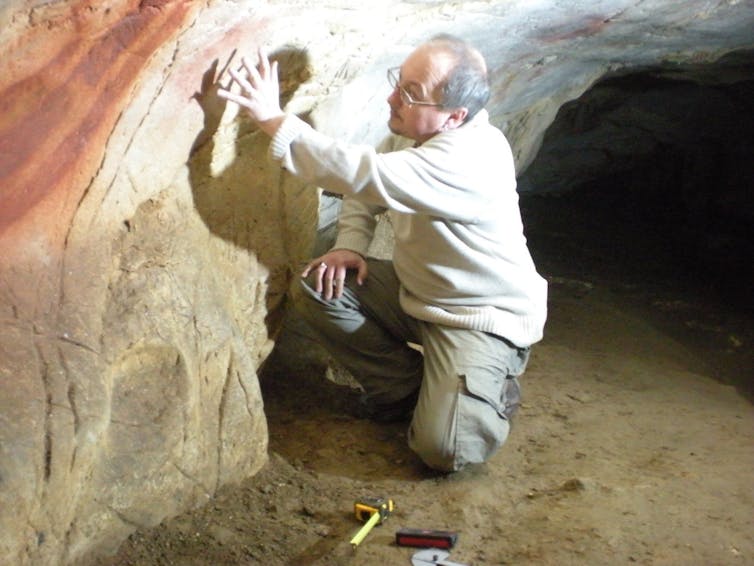 By Derek Hodgson, University of York and Paul Pettitt, Durham University
Visual culture – and the associated forms of symbolic communication, are regarded by palaeo-anthropologists as perhaps the defining characteristic of the behaviour of Homo sapiens. One of the great mysteries of archaeology is why figurative art, in the form of the stunningly naturalistic animal depictions, appeared relatively suddenly around 37,000 years ago in the form of small sculpted objects and drawings and engravings on cave and rock shelter walls.
Since the discovery and authentication of such Palaeolithic art more than a century ago, theories have abounded as to what this meant to its Ice Age hunter-gatherer creators. But theories often say more about modern preconceptions regarding the function of art – how can we tell if we're on the right track to understanding the remote and alien societies that created the first images?
In a radical new approach to the issue, we applied recent findings from visual neuroscience, perceptual psychology and the archaeology of cave art, that begin to make sense of the intriguing representations and forward what we hope can be tested scientifically.