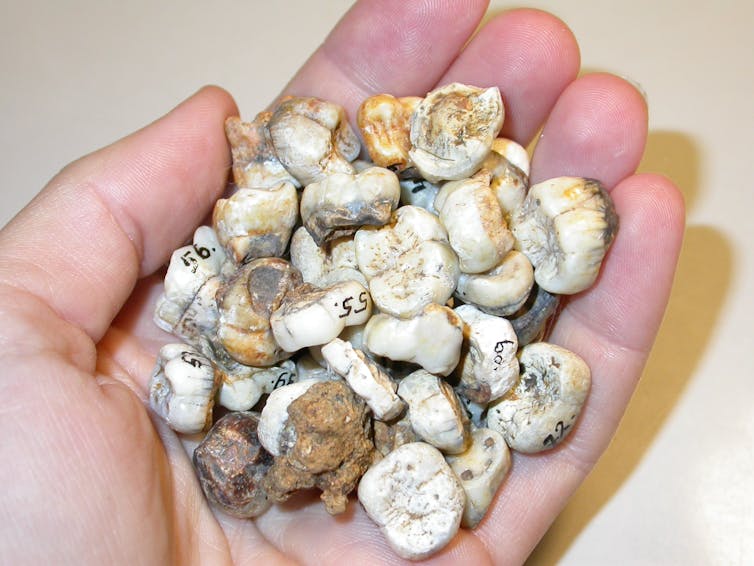 By Tanya M. Smith, Griffith University
Increasing variation in the climate has been implicated as a possible factor in the evolution of our species (Homo sapiens) 300,000 years ago, as well as the more recent demise of our enigmatic evolutionary cousins, the Neanderthals.
But knowing the impact of that change on a year-by-year basis has always been a challenge.
Most prehistoric climate models are derived from large-scale records such as deep-sea cores or terrestrial sediment layers. These methods yield information on the scale of thousands of years, making it impossible to understand how seasonal climate patterns directly impacted ancient humans and their evolutionary kin.
My colleagues and I have found a solution using clues from our own mouths, as we detail today in an article in Science Advances. We used teeth to reveal climate records formed during the development of ancient hominins.