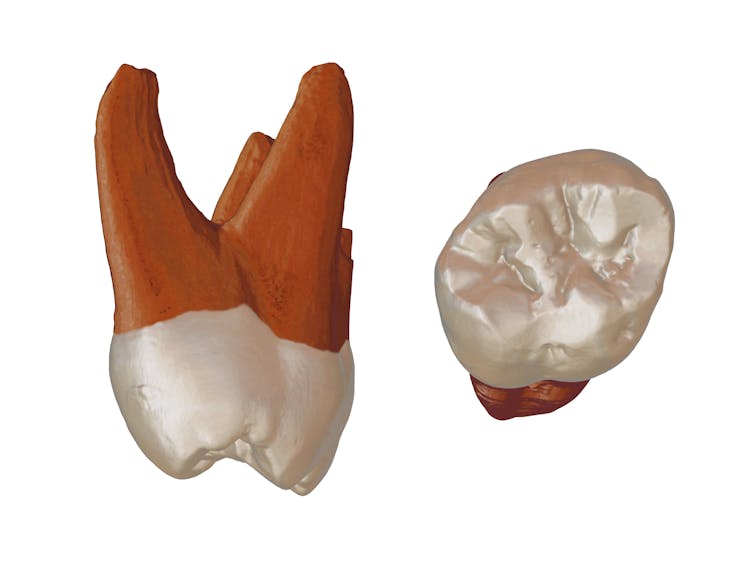 By Mirjana Roksandic, University of Winnipeg and Joshua Allan Lindal, University of Winnipeg
In 2015, our Serbian-Canadian archaeological research team was working at a cave site named Pešturina, in Eastern Serbia, where we had found thousands of stone tools and animal bones. One day, an excited Serbian undergrad brought us a fossil they had uncovered: a small molar tooth, which we immediately recognized as human.
A single tooth may not seem like much, but a lot of information can be drawn from it. We knew it was about 100,000 years old, because the layer it was found in had previously been dated. We were able to build a high-resolution 3D model to study the shape of the crown, roots and internal structure. We made detailed measurements and performed statistical analyses which are published in the June 2019 issue of the Journal of Human Evolution.
The results of our analysis are clear: our little tooth belonged to a Neanderthal. Neanderthal fossils have been found in Croatia and Greece, but they are still relatively rare in the Balkans, compared to Western Europe and the Middle East. This is the first Neanderthal ever found in Serbia.