,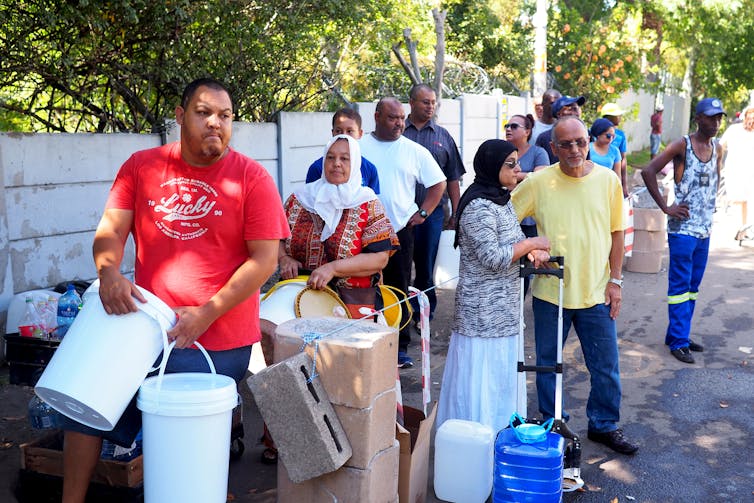 Mark New, University of Cape Town; Friederike Otto, University of Oxford, and Piotr Wolski, University of Cape Town
Between 2015 and 2017 South Africa's South Western Cape region experienced three of its lowest rainfall years on record. This led to the progressive depletion of water supply reservoirs and by the summer of 2017/18 there was a real danger that – without drastic reductions in water use – the region, and especially the city of Cape Town, would run out of water.
Droughts close to this magnitude have occurred in the past (for example in the late 1920s, early 1970s, and 2003 to 2004) and led to water shortages in Cape Town. But are they getting worse?
The reliable yield of the South Western Cape water system has, until now, been calculated under the assumption of a stationary climate. This is the idea that past rainfall can be used to estimate present day as well as future rainfall, and then also water system yields. A water resource model is used to estimate the frequency of failure under all the known past rainfall conditions – in the case of this region, the last 80 or so years. The water system is then designed to be fairly reliable. The supply system for Cape Town and surround areas was designed to maintain supply without imposing water restrictions 98% of the time, or – on average – 49 out of every 50 years.
It's known that the climate is going to change in the future, as a succession of international scientific assessments have shown. And many water resource planners are taking climate change into account when upgrading existing or designing new water supply systems.
But has this changing global climate already altered the risk of droughts like the one Cape Town just experienced?