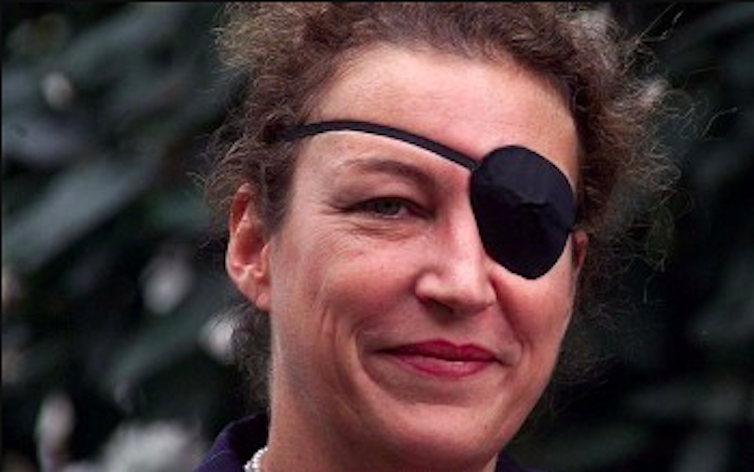 By Idrees Ahmad, University of Stirling
For Marie Colvin, it was Lebanon's War of the Camps that brought home the power of journalism. In April 1987 Burj al Barajneh, a Palestinian refugee camp, was besieged by Amal, a Shia militia backed by the Syrian regime.
Colvin and her photographer Tom Stoddart paid an Amal commander to briefly hold fire while they ran into the camp across no-man's land. The assault on the camp was relentless and women were forced to run a gauntlet of sniper fire to get food and water for their families.
One young woman, Haji Achmed Ali, was shot as she tried to re-enter the camp with supplies. As she lay there wounded, no man dared pull her to safety. But then, Colvin reported:
Two [women] raced from cover, plucked Achmed Ali from the dust and hauled her to safety. It is the women who are dying and it was women who tired of men's inaction.
Despite the best efforts of volunteer medics, Achmed Ali would not survive. At the hospital another woman appealed to Colvin to tell the world the young woman's story.